Niinivirta Transport today opens a path, which is that of transport seen from the perspective of environmental protection. ``It is a challenge, but we believe in it and we are truly convinced that the delivery sector in the city, especially in the historic centers, will increasingly be the prerogative of zero-emission vehicles``.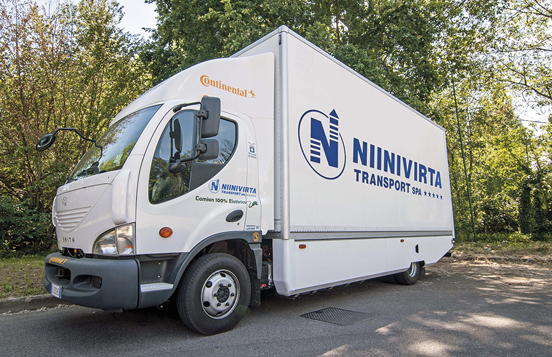 Total weight
at full load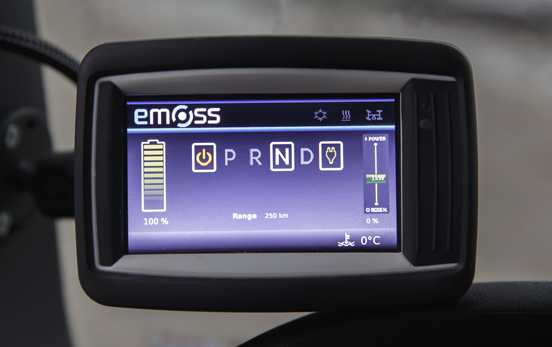 The fleet is structured to adapt to any type of customer need. Starting from small vehicles, for the most widespread distribution within the most inaccessible city centers, up to vehicles equipped with a "roll-off" system that allows the interchangeability of the rear body, so as to optimize loading and unloading times.
Some of our vehicles are equipped for the distribution of clothing and hanging garments. All vehicles are equipped with a tail lift with a capacity of up to 1500 kg. All trucks are equipped with a 7 kw, 22 kw or 44 kw on-board charger that allows charging externally and not only at our main distribution hubs.
Each vehicle is equipped with a double GPS control system to ensure the location, safety and remote control of the truck.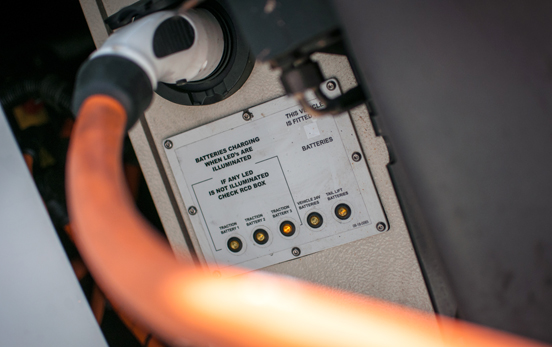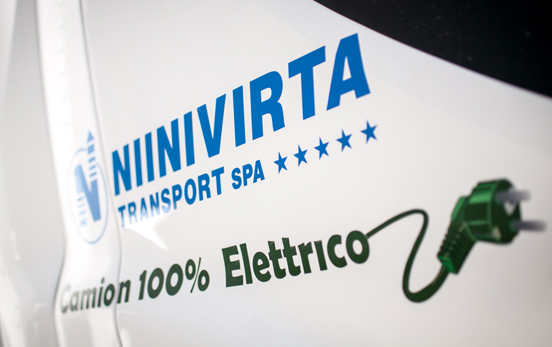 INTERVIEW – "ALIS IN SORRENTO 2021: PAOLO FERRARESI"
INTERVIEW – "THE HISTORY OF NIINIVIRTA ELECTRIC TRUCKS"
INTERVIEW – "e-SMART : Paolo Ferraresi from Niinivirta Transport S.p.A."